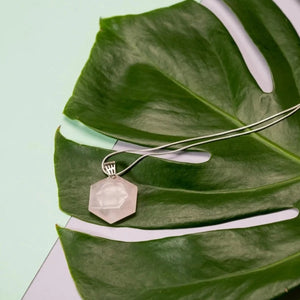 Orgone Effects Harmonywear - EMF Harmonisation
Regular price $58.00 Sale
or
Orgone Effects Harmonywear are beautifully designed to wear and gently energise the whole body
The elegant Harmonywear pendants create a harmonising field of negative charge around your body that may support and balance the human energy fields and meridians.
They neutralise the depleting positive charge energy influences from all sources of Electromagnetic Radiation and are designed to provide support when you're out and about away from home.
By wearing the Harmonywear pendants and bracelets, your energy levels may be increased due to the supportive and strengthening effect they have on our energy fields, meridian system and vital organs, which are weakened by the various noxious EMR fields.
Harmonywear may be especially beneficial to people who are very sensitive to EMF and suffer from Electro-hypersensitivity and Chemical Sensitivity.
The Harmonywear pendants and bracelets neutralize the effects of over 30 different harmful, noxious energies (view list here).
Features:
Made

 from 

glass

 with sterling silver chains.

The harmonising ability of the pendant will not decay over time which means it will last forever.

The pendants are suitable for all people as they are acomfortable and light to wear.
Due to the handmade quality of this product, minor variations in colour and finish may occur.